The ScanRobot® is a high speed mass digitization system (MDS) designed for large volume digitization of any bound material. Its unique and patented scanning technology produces absolutely distortion free images and guarantees the most gentle and cost effective digitization.
Overall the ScanRobot® significantly increases the throughput and lowers the overall costs!
Benefits:
automatic, semi-automatic & manual mode
fast & gentle scanning at 2.500 pages / hour
integrated workflow for the most efficient daily throughput
best image quality due to the patented prism technology
ScanGate™
ScanGate™ is a powerful stand-alone software for your digitization needs and can be simply integrated in existing scanner and IT environments.
Moreover ScanGate™ offers an integrated workflow module to automate local image processing, user and system tasks.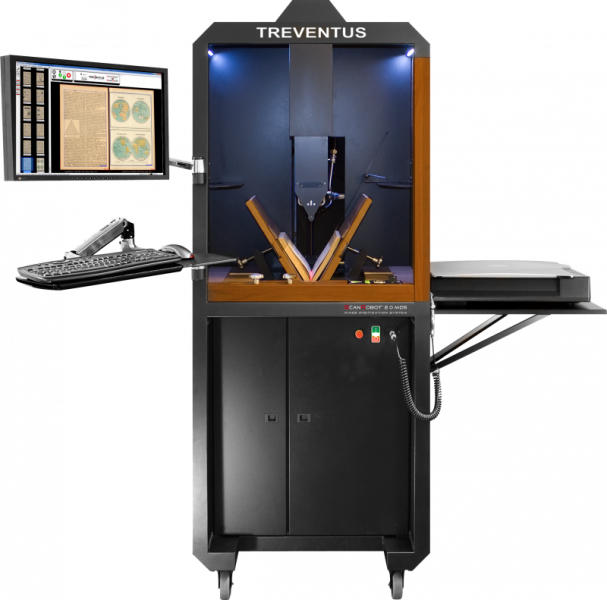 Scanning interfaces
ScanRobot®
Hotfolder interface
TWAIN-interface
Bookeye scanners
 Canon digicams
Efficient & Economic
For all digitization environments
OCR interface
Available in different languages
ADVANTAGES – integrated workflow module
Create your own individual workflows
Automated batch processing & image treatment
Comprehensive image import functions
Fully compatible with the ScanFlow™ Professional software environment
ADVANTAGES – general functions
Easy and intuitive
Meta data interface
Real-time preview for fast quality control
Comprehensive processing functions
Applicable for different scanner hardware