Bookeye® 4 V2 – Semiautomatic
Productivity and Quality for Digitization Projects
Bookeye® 4 V2 Semiautomatic overhead book scanner and book copier is suitable for digitization projects that require high quality and maximum productivity even in 24/7 operation.
Originals up to A2+ in size such as books, magazines, posters, folders or bound documents of all types, can be digitized at high speed and a maximum resolution of 600 dpi using Bookeye® 4 V2 Semiautomatic.
The unique self-adjusting book cradle solution allows scanning either at a 120 degree angle or in flat mode.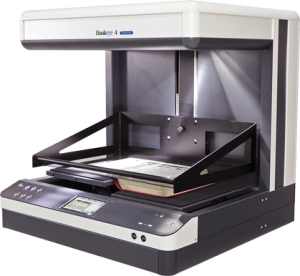 A2 + Boekscanner
600 x 600 dpi scan resolutie
Vlak scannen of in V-Vorm (120 º)
Meegeven ICC profiel
Auto Crop en Deskew
Auto finger/fan removal
Netwerk scannen via web browser
Scan naar FTP, SMB, USB, email
LED belichting, geen opwarmtijd, IR/UV vrij
Optioneel is een vlakke glasplaat
460 x 620 mm / 18 x 24.4 inch,14% more than DIN/ISO A2
Motor Driven V-Shaped Glass Plate for High Productivity
The motor driven V-shaped book cradle enables distortion free scans while it also protects the book binding. The balanced design allows effortless scanning without any physical effort.
For exact positioning on the book fold, the V-shaped glass plate is moved horizontally. If required, the V-shaped glass plate can be removed without requiring any tools or special technical training.
Software solutions for current and future digitization projects
A high-performance production scanner is dependent on a strong capturing software.
A-Vision Imaging has several powerful software packages in its portfolio for Bookeye® 4 V2 Semiautomatic which enable optimal capture for large projects.
BIQE, DSS and BSW are designed to compliment the Bookeye® 4 Semiautomatic and can meet any requirement within a digitization project.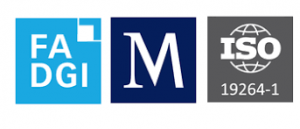 Soon coming up
Bookeye® 5 Semiautomatic which complies with FADGI ***, Metamorfoze Light en ISO 19264-1 level B